Awakening the Ecstatic Body- Osho Afroz, Lesvos, Greece
August 17, 2019

-

August 21, 2019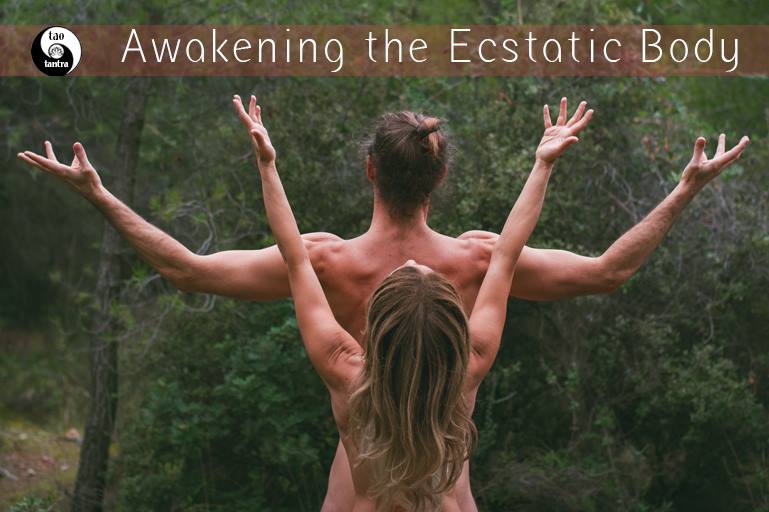 "Ecstasy" is a term that is normally ascribed to sexual fulfilment or spiritual bliss. Most of us in the west have grown up in a culture that teaches that sexual fulfilment is 'sinful' and spiritual bliss is not possible without renunciation of the body.
In exact opposition to this view of life Taoist and Tantric traditions encourage us to live ecstatically through cultivation of our connection with our body and then to 'embody' that spirit by bringing this awareness to our daily lives. They tell us that ecstasy is a perfect word to describe the most natural and genuine way humans are meant to live, that the body is the way to reach fulfilment and bliss and that without our bodies we cannot truly experience ecstasy.
Awakening the Ecstatic Body is an exploration of the healing, vitalizing and creative force which often lays dormant within this beautiful and elegant vessel which this human life has gifted us. Ecstasy is alive, pulsing and waiting to be discovered and manifested as our truest personal expression. There is no greater tonic to the human spirit then when sexual energy is connected to the heart!
Humanity is in need of an awakening to its senses!!!
Moreover, Awakening the Ecstatic Body is a journey into the senses. Our 5 human senses of taste, touch, smell, hearing and seeing can be used as portals to deeper realms of self-knowing and will help to develop our '6th sense' or intuition, which is invaluable when sensing into' a partner or lover. The subtle awareness one develops through this work is a kind of 'qi gong' which one can continue to evolve in relationships with friends, family and even co-workers after the completion of the workshop.
This event will showcase techniques and rituals designed to help us, first, to feel more bodily connected to our senses and, second, to celebrate this beautiful, temporary gift we have been given without shame. We will remind ourselves of the longing and desire that is innate in us to experience ourselves and our world in bold, new ways and, eventually, to embody our love while manifesting our truest selves.
The focuses of this module are twofold: (1) to introduce the T&T precepts of focusing ourselves toward the importance of vitality/motive force, space/time, embodiment of experience, separation/ unification and sexuality all as healing forces of which we purposefully participate in; and (2) developing the 'skill' of sensitizing and 'sensualizing' the body through any and all emotional motivations which may express physically. Participants will be carefully guided not to become too deeply immersed or 'stuck' in the emotional body. While they must go completely into this shadow territory of transformation and growth, they must also be reminded that emotions should be treated like evanescent clouds passing in a windy upper atmosphere.
Our final purpose is to eventually integrate all of this in a way that allows each participant to share from a place of private and individual experience about the journey she/he experiences during this process.
The daily schedule will be from 10am to 5pm every day. There will also be two evening events from 9.30pm to 11pm.
Singles and couples are welcome. We are looking for equal numbers.
Atithi and Kalpita have been teaching, living and loving together for many years. Atithi is a certified Mogadao qigong Guide, yoga teacher and Sacred Taoist Sexuality instructor. For the last 25 years Kalpita has been teaching movement, dance, body awareness, somatics, meditation and more recently Tantra. Together they have completed the Soul Mate training for couples with Ma Ananda Sarita of Osho's Tantra lineage. Their complimentary differences as individuals combined with their experience as teachers and as a couple on the path of Sacred Sexuality has proven to be a dynamic and sensitive force. They believe that a safe and sacred environment is the basis for personal transformation and spiritual evolution.
***Receive a 20% discount on group fee and accommodation/ food if you've participated in a Tao & Tantra event previously!***
Go to www.oshoafroz.com for more information and for booking.