On the Path of Sacred Sexuality Couples Intensive- Moscow, Russia
May 1, 2019 @ 10:00

-

May 5, 2019 @ 18:00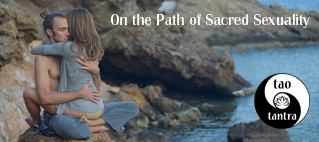 May 1-5, 2019
What stands in the way of my dreams of freedom or love?  How do I prevent myself from experiencing ecstasy and intimacy? What is the force that urges me to seek my authentic sexual nature?  These are questions one asks oneself on the Path of Sacred Sexuality!
 On the Path of Sacred Sexuality is our signature event designed with everyone in mind!  Whether you're new to the idea of sex being 'sacred' or you've already been 'walking your path' for a while; whether you're in a committed, long term relationship, newly single or even celibate; regardless of your age, experience or physical health, this workshop has something to offer you.
In an atmosphere of openness and warmth we work with the feminine and masculine polarities cherished by both Taoist and Tantric traditions.  On the Path of Sacred Sexuality is a celebration of the human capacities of self-awareness, compassion, playfulness and authenticity. In this retreat you will:
~ learn methods to embody increased vital and healing sexual energy
~ explore means of connection through conscious and healing touch
~ develop the capacity for deeper intimacy with self and other
~ begin to drop masks and outdated self-perceptions
~ become aware of your longing for authentic expression
~ refine your ability to identify and attract a suitable partner
~ learn to create openness, depth and spaciousness in relationship
~ find the courage to step forward on your path to transformation
…and more!
Come and explore the rejuvenating and healing potential of sacred sexuality in a playful, safe and joyous environment. All are welcome regardless of prior experience, sexual orientation, age or any other designation.
For further information go to:
For booking contact Svetlana or Asya:
Svetlana:  +7 (909) 159-69-77
safibodywork@gmail.com
Asya:  +7 (926) 233-79-98
asyaprimal@gmail.com